Scrub Store 101 Consulting: Your Guide to Starting and Growing a Successful Scrub Store Business
Welcome to Scrub Store 101 Consulting. As medical scrub store owners ourselves, we are dedicated to helping new and aspiring scrub store owners start a scrub business. With over 20 years of experience we offer real-world insights on everything from finding the ideal location and setting up supplier accounts to managing inventory and creating effective business strategies.
Our affordable subscriptions start at just $50/month and are low for a reason. Our mission is to offer benefits and solutions that will save new owners starting their own medical uniform business both time and money... two resources always in short supply for new store owners. This program is tailored specifically to the needs of new and future scrub store owners to give them the best chance for success. By saving time, money, and frustration, Scrub Store 101 pays for itself by enabling a business to launch and grow quickly and smoothly.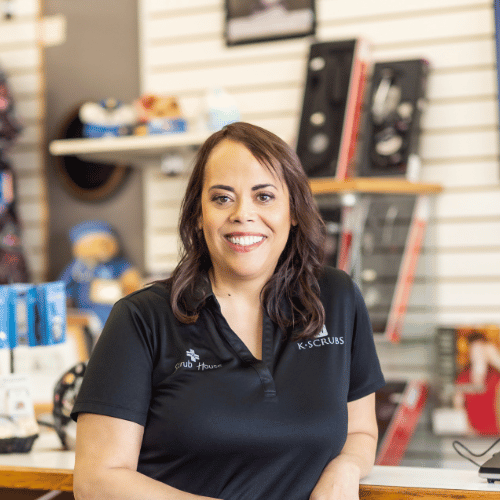 In our Get Started section, you can find your initial Start-Up Checklist
1. Develop a Business Model. Having a clear and structured approach to running your new scrub business can help you make informed decisions, minimize risks, and increase your chances of long-term success. One critical early decision is your store location. If you are too close to a competitor, uniform vendors may decline to open an account with you.
2. Open Vendor Accounts. We have a selection of the top brands in the industry, along with links to their account sign-up page or e-mail address.
3. Build Your Policies and Programs. Creating the tools can be time-consuming, especially the first time. We can guide you through inventory selection, cash flow management, your return policy, your embroidery program, and all other policies and programs a new scrub store needs.
4. Define Your Business Brand. Create your logo, define your target audience, establish your brand values, and create a business identity. Once the brand is established, it's important to consistently apply it across all communication channels, from the company's website and social media accounts to its physical storefront or office.
5. Market your Business. Effective marketing is crucial for the success of a new retail store, as it helps to create brand awareness, attract potential customers, and generate sales. It is important to set up your website, Google My Business site, social media accounts, email campaigns, and other marketing systems early in the set-up process.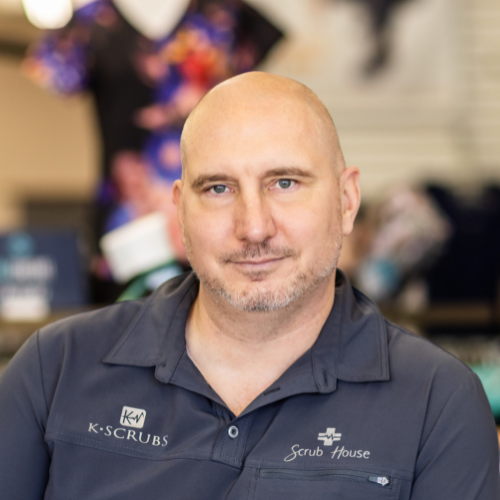 Our Marketing 350 Platform has everything a new business needs
1. Our partners at Marketing 360 can help set up your website, social media accounts, analytics, and provide marketing materials to get started.
2. The Marketing 360 Websites are designed to be fully customizable and search engine optimized (SEO). Adding links, coordinating messages, and creating pages for individuals and groups alike have never been easier.
3. The built-in Retail Forms will improve your customer's online experience by making their shopping process more efficient and user-friendly.
4. For new store owners, having a customer relations management (CRM) system can be essential for building and maintaining relationships with their customers. A CRM system can help store owners to organize customer data, track purchase history, and provide personalized customer service.
5. Having an E-Mail Platform for your marketing email campaigns can be crucial for reaching out to potential and existing customers. E-mail marketing can be an effective and cost-efficient way to promote products, share updates, and offer discounts or promotions.
6. The Marketing 360 Platform will also manage your local listings, your online reputation, and your Social Media accounts, all from one location.
Solutions that save both time and money
C. Our Subscriptions, Products, and Services are specifically designed for new and future medical uniform store owners. Our primary goal is to reduce the time and money required to set up and run a scrub store. We are the only consulting agency designed to work exclusively with medical uniform store owners.
At Scrub Store 101, we offer a range of marketing solutions and systems tailored to your specific needs to help your business succeed right from the beginning. Whether you're looking for a marketing collaborator, a customized marketing strategy, or a team to handle your marketing operations, we've got you covered. Trust us to get your marketing off the ground and take your business to the next level.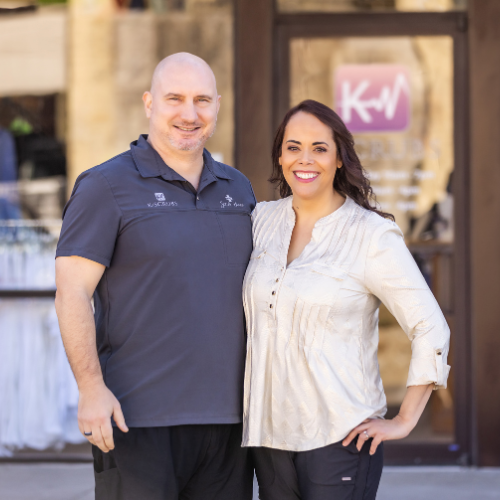 Scrub Store 101 Consulting
The Best Scrub Store Consulting Agency in the U.S.A.